Join James Quinn, Director and Rachel Brown, Associate, in the Dispute Resolution team at Boyes Turner LLP as they consider the process for issuing and serving English court proceedings on parties domiciled in the EU and enforcing English court judgments against those parties following Brexit. They will also run through the process for commencing arbitration and enforcing arbitral awards against overseas parties.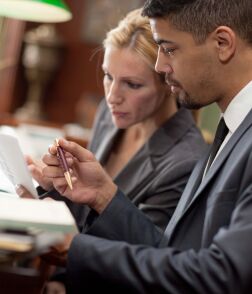 Stay ahead with the latest from Boyes Turner
Sign up to receive the latest news on areas of interest to you. We can tailor the information we send to you.
Sign up to our newsletter