Watch this on-demand webinar with Andrew Whiteaker, Partner and Emma O'Connor, Head of HR Training which focuses on the issue of collective consultation.
Lawyers talk about it but what does it mean in practice, when does the legal obligation arise and what are the pitfalls for failing to get the process right?
Hear our top tips for a successful consultation process.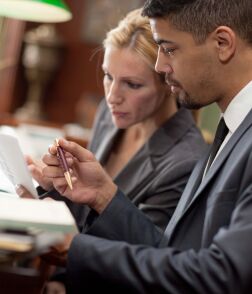 Stay ahead with the latest from Boyes Turner
Sign up to receive the latest news on areas of interest to you. We can tailor the information we send to you.
Sign up to our newsletter