Boyes Turner and BCL Legal (in-house recruitment specialists) are pleased to invite you to an online webinar for in-house lawyers.
Rowan Turrall, Partner and Head of Dispute Resolution at Boyes Turner LLP will look at some of the issues which regularly crop up in IT disputes and consider some of the practical steps that can be taken to avoid them or to help minimise the impact. If it's too late for that she'll also be considering some of the alternative dispute resolution methods available including the SCL Adjudication Scheme.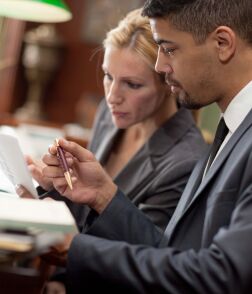 Stay ahead with the latest from Boyes Turner
Sign up to receive the latest news on areas of interest to you. We can tailor the information we send to you.
Sign up to our newsletter