Rowan Turrall, Partner and Head of Dispute Resolution at Boyes Turner LLP is joined by members of her team to look back over some of the key cases of 2021. In this session they are considering some of the practical implications for in-house lawyers that arise from the cases on topics such as the "battle of the forms", incorporation of unusual and onerous terms and termination.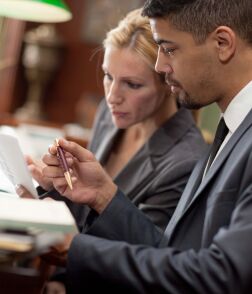 Stay ahead with the latest from Boyes Turner
Sign up to receive the latest news on areas of interest to you. We can tailor the information we send to you.
Sign up to our newsletter