Despite the challenges to business over the last 18 months, the pace at which data protection issues are developing has not abated. From internal data transfers, transfers overseas or business to business, how we collect, store and protect employee and customer data becomes ever more sophisticated.
In this webinar Barry Stanton, Partner, Emma O'Connor, Director and Amir Kousari, Senior Associate, look at data protection issues from an employment and commercial perspective.
What are the key issues facing businesses and what protections can be put in place to avoid breaches?
Get in touch
If you have any questions in relation to the topics discussed in this webinar, please email [email protected]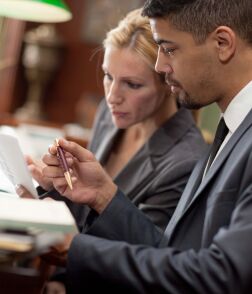 Stay ahead with the latest from Boyes Turner
Sign up to receive the latest news on areas of interest to you. We can tailor the information we send to you.
Sign up to our newsletter