Have you ever thought about the importance of your business's employment contracts? Often we simply cut and paste in the changes from employee to employee without thinking whether the terms included are really relevant to that person's role or protect the business as a whole. Your contracts are a powerful tool in the HR toolbox which we often forget to review, update or amend. The world of work has not stopped and our documentation often needs to keep up to date too.
Join Emma O'Connor, Director, for our July webinar as she gives her tips as to how HR can use its contracts of employment more effectively. Emma will discuss core contractual terms, notice periods and core business protection clauses.
Consistent with our policy when giving comment and advice on a non-specific basis, we cannot assume legal responsibility for the accuracy of any particular statement. In the case of specific problems we recommend that professional advice be sought.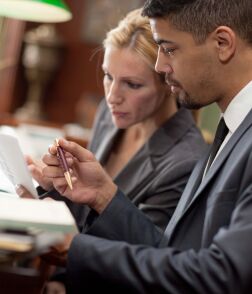 Stay ahead with the latest from Boyes Turner
Sign up to receive the latest news on areas of interest to you. We can tailor the information we send to you.
Sign up to our newsletter