Barry Stanton, a partner in Boyes Turner employment team discusses technology assisted review and AI in e-forensics with Simon Price, VP Sales, OpenText LegalTech and Professor Mark Bishop, who is the professor of cognitive computing at Goldsmiths University of London and the Director of TCIDA (The Centre for Intelligent Data Analytics).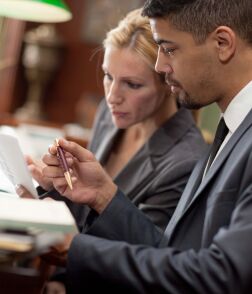 Stay ahead with the latest from Boyes Turner
Sign up to receive the latest news on areas of interest to you. We can tailor the information we send to you.
Sign up to our newsletter