This podcast was recorded live from Boyes Turner's HR Conference on 17 October, in London.
As part of Achieving Sustainable Workplace Productivity you'll hear from our speakers Gary Impett of Vitality Health about the business case for having a wellbeing strategy, Geraldine Joaquim from Mind your Business as to why sleep is such an important part of our wellbeing and productivity and Professor Karina Nielsen as to how we can support our workers who are returning from long term absence.
You will also hear form Barry Stanton, Partner and Emma O'Connor, Head of Training as to how businesses can support, engage and inspire their people to create and achieve long term productivity solutions.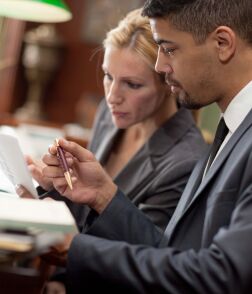 Stay ahead with the latest from Boyes Turner
Sign up to receive the latest news on areas of interest to you. We can tailor the information we send to you.
Sign up to our newsletter