Leading specialist tech law firm Boyes Turner has been listed among the top experts in the South East in its core specialities in the latest edition of the prestigious Legal 500.
The Reading-based firm was ranked in the Top Tier of the directory's listings for the South East in seven categories:
The firm was also recommended by the Legal 500 in eight other areas: corporate and commercial, commercial litigation, debt recovery, personal tax, trusts and probate, education, property litigation and media and entertainment.
Boyes Turner's legal expertise was further recognised with nine of its team listed in the elite 'Leading Lawyers' rankings for the South East, with Mark Blunden and Bill Gornall-King both ranked twice in intellectual property and IT and Telecoms sections.
Other 'Leading Lawyer' rankings went to Jonathan Grigg for dispute resolution, Chris Branson and Phil Smith for insolvency and corporate recovery, Michael Farrier for employment, Mark Appleton for commercial property and Susan Brown and Richard Money-Kyrle for clinical negligence.
Another three of the firm's experts were recognised as 'Next Generation Partners', a category for younger lawyers seen to make a material difference to the business. Rowan Turrall and Stephen Baker, both for commercial litigation and Laxmi Patel for education were listed in this category.
And there was further recognition for nine other members of the Boyes Turner team who were ranked as 'Rising Stars', including Chris Dobson (corporate and commercial), Oliver Fitzpatrick (insolvency and corporate recovery), and three members of the employment team – Andrew Whiteaker, Claire Taylor-Evans and Darren Smith.
Rising Star rankings also went to Julie Marsh and Vanessa Wand (clinical negligence) and Rachel Duncan and Sarah Webb (commercial property).
In total, 39 lawyers from the Boyes Turner team are recommended by the Legal 500, showing the strength, depth and breadth of the business' offering to its growing client base.
Boyes Turner is one of the UK's leading regional law firms. Based in Reading, in the heart of the UK's 'silicon valley', surrounded by globally innovative universities and within 30 minutes of central London, it has built a nationally and internationally recognised specialism in the technology and innovation sector, working with clients in the UK and around the world, including North America, Europe and the Middle East.
The firm has additional expertise in the leisure and hospitality and development and housebuilding sectors. These specialisms sit alongside its private client and claims offerings, where it has an equally strong reputation.
With 22 Partners, six Legal Directors, over 50 other lawyers and totalling more than 160 staff, the firm is regarded as one of the UK's leading regional law firms and a "regional heavyweight".
Consistent with our policy when giving comment and advice on a non-specific basis, we cannot assume legal responsibility for the accuracy of any particular statement. In the case of specific problems we recommend that professional advice be sought.
Get in touch
If you have any questions relating to this article, please contact Andrew Chalkley on [email protected]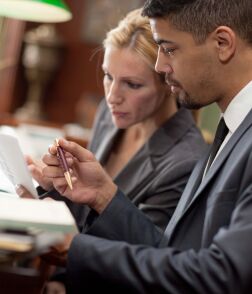 Stay ahead with the latest from Boyes Turner
Sign up to receive the latest news on areas of interest to you. We can tailor the information we send to you.
Sign up to our newsletter