In our next podcast Emma O'Connor talks to Developing Talent's Gary McEwan about how our leaders can engage and motivate their teams through this time of uncertainty. However, through this difficult time, there are real opportunities for personal leadership growth, to look after your team – and yourself - and to support their development as well as your own, even though it feels difficult right now. Initiatives such as having a "people first" agenda, starting meetings by asking your team how they are (and mean it!), as well as to keep driving forward the culture and purpose of your team and organisation can all help, not just your management practice, but also to encourage a sense of togetherness.
Even though these are difficult times, we can still focus on doing the right thing for our teams, developing our own leadership skills and coming out the other side of this stronger and better prepared to face into further uncertainty as and when we need to.
In this time of great change, we ask how do you want your leadership during this time to be remembered?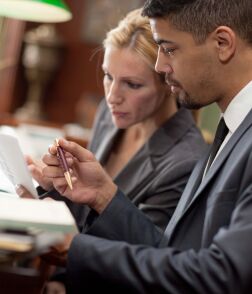 Stay ahead with the latest from Boyes Turner
Sign up to receive the latest news on areas of interest to you. We can tailor the information we send to you.
Sign up to our newsletter