August 2020 Newsletter
What have we been up to?
The team has recently seen an influx of both contentious and non­contentious insolvency work.
Particular highlights have been:
Advising in respect of the proposed rescue of a "landmark" hotel building currently undergoing redevelopment.
Acting for administrators of a number of other businesses in the leisure and hospitality sector which have been adversely affected by Covid­19.
Acting for a number of liquidators in respect of claims against directors for breaches of financial duties.
August newsletter
Download a pdf version of our newsletter
Access pdf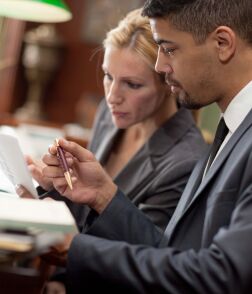 Stay ahead with the latest from Boyes Turner
Sign up to receive the latest news on areas of interest to you. We can tailor the information we send to you.
Sign up to our newsletter