January 2021 Newsletter
Before we kick things off, all of the Business Support and Insolvency Team here at Boyes Turner would like to wish all of you a very Happy New Year.
Whilst we are confident that no one is sad to see the back of 2020, we are under no illusion that 2021 will continue to be a difficult year for many businesses and individuals. With the current national lockdown in England set to last until mid-February (at least) the challenges and difficulties people faced during the first lockdown last March have been renewed, but with the roll out of the vaccines designed to combat the virus, hope now looks to be in sight.
What have we been up to?
Sandwiched in between lockdowns 2.0 and 3.0, the team have continued to act on an array of both personal and corporate insolvency matters, including acting for a large care home operator in its pursuit of significant sums due to it following the sale of its business.
January newsletter
Download a pdf version of our newsletter
Access pdf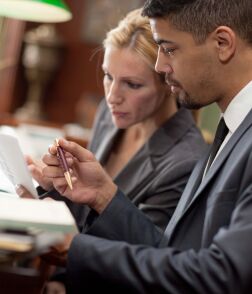 Stay ahead with the latest from Boyes Turner
Sign up to receive the latest news on areas of interest to you. We can tailor the information we send to you.
Sign up to our newsletter