Summer 2021 Newsletter
What have we been up to?
Aside from our collective (but not wholly unexpected) disappointment that the lifting of the remaining Covid restrictions has been pushed back to 19 July, the team continue to advise on a wide range of insolvency related matters, amongst the recent highlights being:
advising a recruitment consultancy specialising in the leisure and hospitality sector (and thereby significantly impacted by the pandemic) on the restructure of its business.
assisting a number of our IP clients with complex section 236 applications against former directors and their associates, for an account of their dealings and production of company books and records.
investigating the assignment by a debtor prebankruptcy of his interest in a proposed residential development site to an associated company.
June 2021 Newsletter
Download a pdf version of our newsletter
Access pdf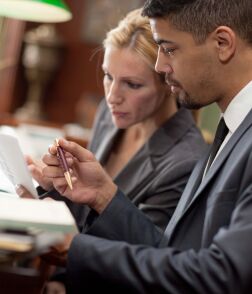 Stay ahead with the latest from Boyes Turner
Sign up to receive the latest news on areas of interest to you. We can tailor the information we send to you.
Sign up to our newsletter