September 2020 Newsletter
What have we been up to?
The days and nights may well be getting noticeably cooler, but as a team, we remain very much at simmer point in terms of the demands of newly­acquired business support and insolvency work and staying on top of recent legislative changes.
Amongst this month's work highlights have been:
Advising the administrator of an FCA-regulated corporate finance firm.
Advising the security trustee for senior lenders to an energy company, which recently fell into administration.
Acting for a property investment group in respect of fixed charge receivership appointments.
Advising the administrators of a financial services company in respect of the company's c.£40m debtor book.
September newsletter
Download a pdf version of our newsletter
Access pdf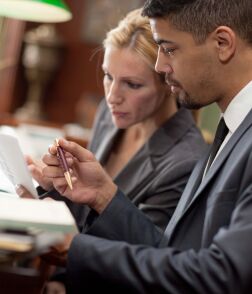 Stay ahead with the latest from Boyes Turner
Sign up to receive the latest news on areas of interest to you. We can tailor the information we send to you.
Sign up to our newsletter