What we've been up to?
In the six months since our last full newsletter, the UK has witnessed some monumental events, the most significant of course being the death of HM Queen Elizabeth II – followed by no less than three different occupants at Nos. 10 & 11 Downing Street, a UK record summer temperature of 40.3C, inflation hitting a 41 year high, startling increases in energy & food prices (exacerbated by the ongoing war in Ukraine) and, as of this month, the UK economy officially falling into recession.
Throughout this time, the Business Support & Insolvency team at Boyes Turner have, as ever, remained busy advising and assisting clients in a wide range of assignments. Amongst the main highlights have been:
Advising the administrators of a large city-centre residential property development.
Assisting a board of directors to settle a substantial alleged breach of duty claim at mediation.
Advising on the appointments of two administrations of FCA-regulated financial services companies.
Successfully resisting an application for leave to appeal an order which had dismissed a winding-up petition under Schedule 10 of the Corporate Insolvency and Governance Act 2020.
Consistent with our policy when giving comment and advice on a non-specific basis, we cannot assume legal responsibility for the accuracy of any particular statement. In the case of specific problems we recommend that professional advice be sought.
November 2022 Newsletter
Download a pdf version of our newsletter
Access pdf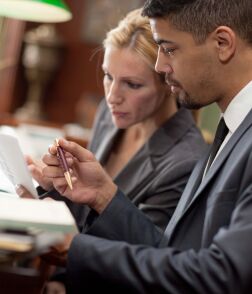 Stay ahead with the latest from Boyes Turner
Sign up to receive the latest news on areas of interest to you. We can tailor the information we send to you.
Sign up to our newsletter