As the coronavirus continues to create significant challenges for families and businesses, we want to reassure our clients of the steps that Boyes Turner have taken in order to continue to provide a high level of client service. Boyes Turner Reading office remains open. We have enabled all our people to work remotely from home. Our staff have remote access to our practice management system, document sharing, telephone lines and email. Video conferencing for meetings is also available remotely.
We are confident that the steps we have taken will ensure that our clients will not be adversely affected, whilst also ensuring we play our part in helping to reduce the spread of the virus.
Consistent with our policy when giving comment and advice on a non-specific basis, we cannot assume legal responsibility for the accuracy of any particular statement. In the case of specific problems we recommend that professional advice be sought.
Get in touch
If you have any questions relating to this article, please contact Andrew Chalkley on [email protected]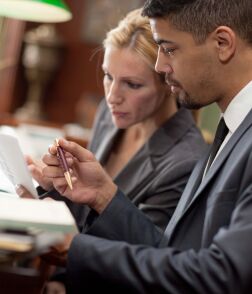 Stay ahead with the latest from Boyes Turner
Sign up to receive the latest news on areas of interest to you. We can tailor the information we send to you.
Sign up to our newsletter