When we think of the current Global Pandemic and see the data presented to us it can be all too easy to think about and focus primarily on the negative impact as it relates to our health, loss of loved ones, loss of jobs and all the other everyday things we take for granted and have lost i.e. our freedoms to travel, being forced to work from our homes and restrictions in our movements in general.
As we think of the lockdowns from a work perspective we mainly think about not being able to visit the office, loss of social interaction with colleagues, restricted client interactions and that all important 'bonding', that takes place in the office environment and how much of our lives this takes up. The barrage of data and stats surrounding Covid-19 has kept many of us distracted by what has gone wrong, what's not working, rising numbers of deaths - leaving many wishing and praying for an expeditious return to some semblance of "normality".
In the midst of all of this we can easily lose sight of positives coming out of the pandemic, in terms of how we work and the effects on the environment and thus, we may fail to recognise and embrace a significant plus which this opportunity afforded us and that is, how we can best minimise our carbon footprint.
While we can never overlook the fact that many businesses have suffered tremendous losses and sadly closures, a fantastic opportunity presented itself enabling businesses to take a positive and proactive approach to ramping up their commitment to decreasing their carbon footprint in the form of how we utilise the current technologies available to us. This has never been more obvious than by the benefits of, and how we use DocuSign.
The last 18 months of lockdown has enabled us to strategize how we approach 'working smarter and not harder' by significantly reducing our use of paper. To this end we have been able to reduce our printing and postage output, reduce our energy consumption, reduce our printing consumables, and increase the receiving and sending of our invoices and bills electronically.
We have changed our approach to how we collate and share data and how we process and store documents. We have been able to switch to processing all our invoices for payment electronically via DocuSign, switching all our filing from paper to electronic format, sharing information and data with our clients and partners electronically including processing contracts with electronic signatures.
Not only has this increased the speed at which we work but it has also enabled us to increase our uptake of work which has positively impacted the team by seeing its size increase, even during a Global Pandemic.
The uncertainty of how much longer the pandemic will last will no doubt continue to see pressures on businesses needing to increase their focus on maintaining costs savings, at the same time as increasing output. However we must remember to keep focused on the bigger picture and see possibilities where once there were just probabilities.
A Snapshot of how DocuSign has impacted the team's carbon footprint over the last 12 months alone, an achievement we should be really proud of:
We filled 37 Trash cans of waste.
We saved the equivalent of 3 car loads of carbon emissions.
We saved the equivalent of 29 washing machine loads of water.
We saved the equivalent of 41 trees from being turned into wood/paper.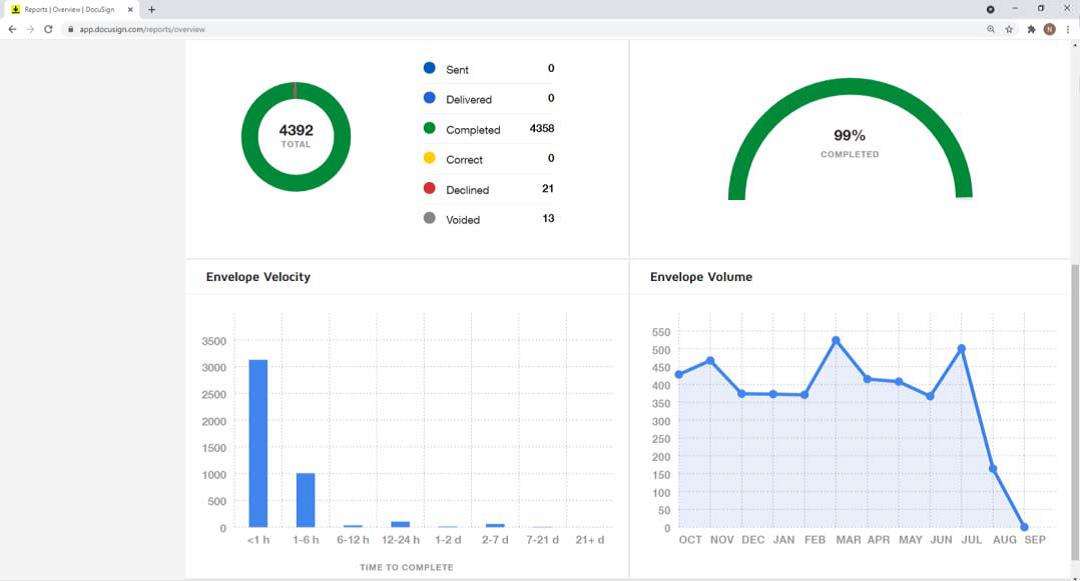 Consistent with our policy when giving comment and advice on a non-specific basis, we cannot assume legal responsibility for the accuracy of any particular statement. In the case of specific problems we recommend that professional advice be sought.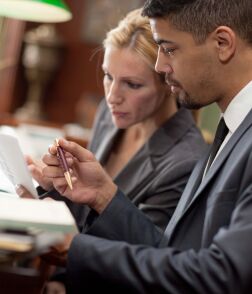 Stay ahead with the latest from Boyes Turner
Sign up to receive the latest news on areas of interest to you. We can tailor the information we send to you.
Sign up to our newsletter