The chief executive of Boyes Turner says 'an exceptional year for an exceptional team' has seen profits increase by more than 20% while revenue exceeded £15m for the first time in the law firm's history.
Andrew Chalkley was speaking as the Thames Valley-based business announced growth in revenue of 8.3% to £15.5m for the financial year 2018-19, ending on March 31 (2017-18: £14.3m).
Profit also rose strongly, increasing by 22% year on year to £4.2m as the firm continued to expand and manage costs effectively, continuing an upward trend for the business, he said. (2017/18: £3.4m)
Boyes Turner's core sector teams in tech, development and housebuilding and leisure and hospitality were all highlighted as having performed particularly well in the financial year just ended, along with its respected claims teams.
A recruitment drive, including at partner level, to meet a rise in new instructions for the firm's corporate team has also begun.
Boyes Turner recently announced six new recruits for its rapidly-expanding property team to help service a significant increase in new business and promoted three members of its team to Legal Director roles last month as well.
Andrew Chalkley said: "It's been an exceptional year for what I strongly believe is an exceptional team that we have here at Boyes Turner. Every single person in our team has played their part and can be extremely proud of what we have achieved.
"We now have a really strong platform upon which we can build even further. We have a strong business with a good base of existing clients and an encouraging flow of new work coming through which promises further profitable growth in the current year."
He added: "We've already expanded our property team and are actively looking for the right people, including senior roles, to help take our corporate team to the next level and meet the increasing demand for corporate work we are currently seeing.
"With a great team and great clients in the UK and internationally, the future looks very promising."
Boyes Turner, based in Reading, is regarded as one of the leading tech law firms in the UK, working with clients in the Thames-Valley fast-growing tech sector and with international clients from the USA, Europe and the Middle East.
Consistent with our policy when giving comment and advice on a non-specific basis, we cannot assume legal responsibility for the accuracy of any particular statement. In the case of specific problems we recommend that professional advice be sought.
Get in touch
If you have any questions relating to this article, please contact Andrew Chalkley on [email protected]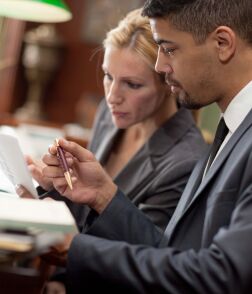 Stay ahead with the latest from Boyes Turner
Sign up to receive the latest news on areas of interest to you. We can tailor the information we send to you.
Sign up to our newsletter