The promotions in the employment, education and clinical negligence teams include one new partner and four senior associates.
In the Clinical Negligence team Julie Marsh has been promoted to Partner and Sita Soni becomes a Senior Associate.
Peter Olszewski and Katie Harris have been promoted to Senior Associate in the Employment team.
Finally, Rachael Allison becomes a Senior Associate in the Education team.
Commenting on the promotions, Boyes Turner's managing partner Jonathan Grigg said: "One of the best parts of my job is seeing talented people, who've worked incredibly hard, achieve promotion. All five of our newly promoted lawyers have shown the ability to provide exemplary support for their clients in some of the most challenging times."
The news of promotions at Boyes Turner comes after the firm has expanded its Community Care and Special Educational Needs practices, with the appointment of James Pantling-Skeet as an Associate Legal Executive.
Consistent with our policy when giving comment and advice on a non-specific basis, we cannot assume legal responsibility for the accuracy of any particular statement. In the case of specific problems we recommend that professional advice be sought.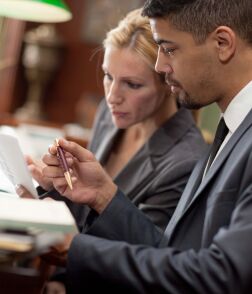 Stay ahead with the latest from Boyes Turner
Sign up to receive the latest news on areas of interest to you. We can tailor the information we send to you.
Sign up to our newsletter