A new medical clinic has secured premises near Wokingham with the help of the commercial property team at Thames Valley law firm Boyes Turner.
Berkshire Medical Estates, a company run by leading cardiologists, will operate the medical clinic from its new premises in Winnersh.
The 2,500 sq ft premises includes three bespoke state of the art clinic rooms, two treatment rooms that provide on-site medical investigations and pathology services, office space and a large reception area. The clinic is served by 22 parking spaces for use exclusively for patient attending the Berkshire Clinic.
Phil Jacques, a Senior Associate in the Commercial Property team at Boyes Turner advised Berkshire Medical Estates Limited. He said: "It was great to advise and assist the doctors on this transaction. We wish them every success in their new location."
Professor Neil Ruparelia added: "We are very excited by the launch of The Berkshire Clinic that aims to provide optimal medical care in bespoke premises to patients in Reading and the surrounding area. We are very grateful to Phil and Boyes Turner for their expertise in helping us realise our aspirations."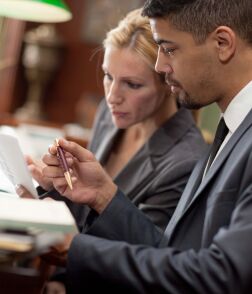 Stay ahead with the latest from Boyes Turner
Sign up to receive the latest news on areas of interest to you. We can tailor the information we send to you.
Sign up to our newsletter