Tributes have been paid to Andrew Chalkley and Bill Gornall-King, who are retiring from the Reading law firm, with a combined total of 54 years of service.
Andrew Chalkley was Boyes Turner's chief executive for 20 years before spending his final year as senior partner. Bill Gornall-King joined Boyes Turner in 1988. He has been instrumental in growing the firm's IT and technology practice, attracting clients from around the world.
Jonathan Grigg, Boyes Turner's managing partner, said: "Throughout his 21 years at the firm Andrew has maintained a calm authority, leading through consensus rather than confrontation, listening and helping others to find their way through a problem or concern, with people always at the forefront. He has been a living embodiment of the core strength of the firm, its culture.
"Bill has done so much for Boyes Turner and is also hugely supportive of the Thames Valley business community, with his involvement with many organisations including Thames Valley Chamber of Commerce, of which he is Group President. As well as developing our technology practice, Bill has been at the forefront of junior lawyer development throughout his career, always making space for talent to grow and flourish.
"Both Andrew and Bill will be hugely missed. Their impact on Boyes Turner has been enormous and we would not be the firm we are today without them. Their influence and legacy are embedded in the DNA of Boyes Turner."
Consistent with our policy when giving comment and advice on a non-specific basis, we cannot assume legal responsibility for the accuracy of any particular statement. In the case of specific problems we recommend that professional advice be sought.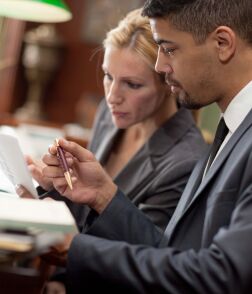 Stay ahead with the latest from Boyes Turner
Sign up to receive the latest news on areas of interest to you. We can tailor the information we send to you.
Sign up to our newsletter