In this podcast Boyes Turner's Meg Manganaro is joined by Kim Milan, Senior Partner and Head of Personal Injury at the firm.
Meg and Kim discuss highlights of Kim's career, how she became Senior Partner and the responsibilities of the role, and what further impact she plans to make at the firm.
Consistent with our policy when giving comment and advice on a non-specific basis, we cannot assume legal responsibility for the accuracy of any particular statement. In the case of specific problems we recommend that professional advice be sought.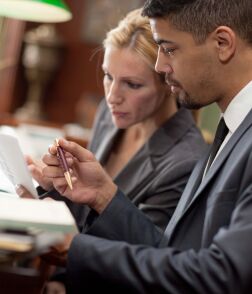 Stay ahead with the latest from Boyes Turner
Sign up to receive the latest news on areas of interest to you. We can tailor the information we send to you.
Sign up to our newsletter