The promotions at the Thames Valley firm include three new Partners. They are: Laura Magson, a specialist in personal injury law, and head of the firm's mesothelioma and asbestos disease practice; insolvency lawyer Ollie Fitzpatrick; and Alexander Wright, whose focus is Court of Protection. Emma O'Connor, Head of Training – Employment and Rob Franks, Head of Costs are both promoted to Director. Finally, Phil Jacques has been promoted to Senior Associate in the Commercial Property team.
Commenting on the promotions, Boyes Turner's managing partner Jonathan Grigg said: "What struck me when we discussed the applicants is how fortunate we are at Boyes Turner to benefit from the depth of talent that all of these individuals represent.
"All six combine true specialist knowledge in their chosen field with a commitment to the wider firm and our clients. I am sure that personally and professionally they will continue to go from strength to strength. The best is yet to come for all of them."
Boyes Turner is a leading technology law firm, with UK-based and international clients.
Consistent with our policy when giving comment and advice on a non-specific basis, we cannot assume legal responsibility for the accuracy of any particular statement. In the case of specific problems we recommend that professional advice be sought.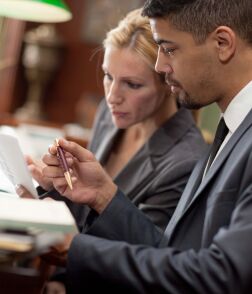 Stay ahead with the latest from Boyes Turner
Sign up to receive the latest news on areas of interest to you. We can tailor the information we send to you.
Sign up to our newsletter