The chief executive of Boyes Turner has praised the contribution of a trio of solicitors to the leading regional firm's success as they were promoted to become legal directors.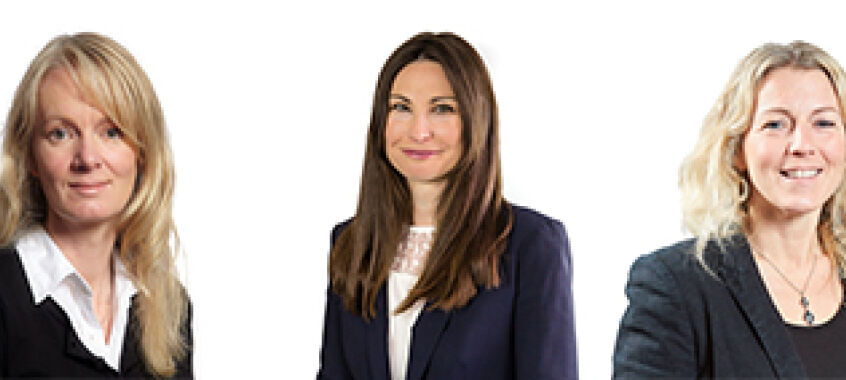 The three, Rachel Duncan, Stella Perry and Laura Magson, have all been promoted with immediate effect in the latest round of promotions at the Reading-based firm.
Andrew Chalkley, chief executive of Boyes Turner, said the promotion of the three again showcased the quality and depth of the firm's team and its commitment to helping people develop their careers in what had been a particularly strong year for the business.
Rachel Duncan joined Boyes Turner in 2008 as part of the business' property team and specialises in higher-value commercial and landlord and tenant work, corporate support and investment portfolio management, as well as being part of the firm's highly regarded technology team.
Her promotion follows on from news of the recent expansion in the firm's property team, with six new recruits having joined the team in the past few months to deal with an increasing level of client instructions.
Rachel is joined in the promotion round by Stella Perry, a licensed conveyancer with 30 years' experience.
She joined Boyes Turner in 2012 as its Head of Residential Conveyancing and Plot Sales in April 2012 and has seen the amount of work in the team double since her arrival as it continues to grow its client base, including a number of well-known housing developers.
The trio of promotions is completed by Laura Magson, an experienced industrial disease lawyer who joined Boyes Turner in 2008 and works with victims of mesothelioma and other asbestos-related diseases, as well as having set up the Berkshire Asbestos Support Group and working to support victims of serious injuries.
All three have been promoted to legal director status. The firm now has six legal directors and 22 partners.
Andrew Chalkley said: "I am delighted that Rachel, Stella and Laura have all achieved this milestone in their legal careers. Becoming a legal director is a major achievement for any solicitor and they fully deserve their promotions.
"All three have made major contributions to our success in recent years and again in the past year, which has been a very strong one for our business. I'm sure they'll carry on playing a key role in the future growth of Boyes Turner.
"Their promotion highlights yet again the strength in depth and the quality that we are lucky to have in the firm. I'm incredibly proud of Rachel, Stella and Laura, and indeed all our team, for the work they do for our clients every day."

Consistent with our policy when giving comment and advice on a non-specific basis, we cannot assume legal responsibility for the accuracy of any particular statement. In the case of specific problems we recommend that professional advice be sought.
Get in touch
If you have any questions relating to this article, please contact Andrew Chalkley on [email protected]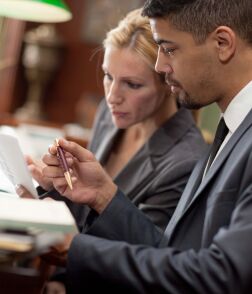 Stay ahead with the latest from Boyes Turner
Sign up to receive the latest news on areas of interest to you. We can tailor the information we send to you.
Sign up to our newsletter