The new IR35 rules have now been around for a while – but the employment status test underpinning these rules is ever changing. Recent cases undermining the Government's CEST tool mean it is more difficult than ever for employers to understand how to apply this crucial legal test to their off-payroll population.
Join Katie Harris, Senior Associate, and Emma O'Connor, Director and Head of Training, for a discussion based webinar looking at some of the recent employment status case decisions, and breaking these down into practical guidance for employers who are grappling with IR35 or employment status issues within their workforce.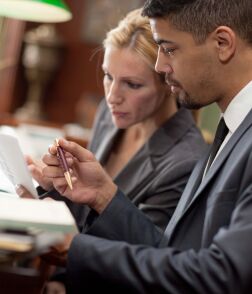 Stay ahead with the latest from Boyes Turner
Sign up to receive the latest news on areas of interest to you. We can tailor the information we send to you.
Sign up to our newsletter