A local youth charity has secured larger premises in Wokingham, with support from specialist commercial property lawyers from Thames Valley law firm Boyes Turner.
JAC (Just Around the Corner) is a youth charity based near Wokingham offering personal learning and professional development therapies to young people. Their retail training hub, JAC in the Box, helps young people get the skills they need to help them find work. The young people the charity supports may have struggled to find work due to lack of confidence, anxiety, autism or other barriers.
The JAC in a Box trainees run a shop, with support from the charity's volunteers. This real-life retail environment gives the young people valuable skills and experience. Many of the charity's previous trainees have gone on to find employment or been inspired to go into further education.
This Christian charity is now helping 37 local young people and needed more space. Boyes Turner provided the legal expertise to help the charity move to a new 2,200 sq. ft premises on Denmark Street in Wokingham town centre.
Nick Carter, a partner in Boyes Turner's commercial property team provided pro bono legal support to JAC. He explains: "We're very fortunate at Boyes Turner that the firm supports us in providing free legal advice to local charities. This retail project is one of many they charity runs, and it does a brilliant job helping young people gain the skills they need for work. Building upon my work a few years ago helping them to acquire a lease of their main centre set in 15 acres of stunning countryside, it was a pleasure to again help them secure their new retail premises."
Sharon Bailey from JAC in the Box added: "For the past two years we have operated our retail training from a 330sq ft retail premises in Wokingham town centre, and it was time to fine a bigger location. We have been supported by many amazing people who have helped us make this move and we are very grateful to them all, including Nick from Boyes Turner who acted as our solicitor on a pro bono basis, checking the legality of the lease we were signing up to."
Consistent with our policy when giving comment and advice on a non-specific basis, we cannot assume legal responsibility for the accuracy of any particular statement. In the case of specific problems we recommend that professional advice be sought.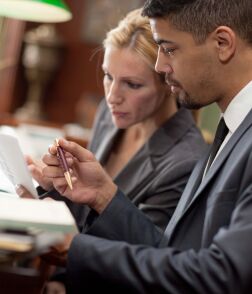 Stay ahead with the latest from Boyes Turner
Sign up to receive the latest news on areas of interest to you. We can tailor the information we send to you.
Sign up to our newsletter