Overview
Where a person lacks the mental capacity to make a specific decision for themselves, decisions must be made for that person, in their best interests. The legal framework governing best interest decision making and the Court of Protection's role can be found in the Mental Capacity Act 2005.
The Court of Protection resolves disputes and makes decisions for people who lack the mental capacity to make those decisions themselves. The Court of Protection has two separate streams: property and affairs and health and welfare. In addition to our expertise in property and affairs matters, we are also experts in health and welfare matters in the Court of Protection.
Disputes can arise, particularly between family members and professionals, as to what is in an individual's best interests. Alternatively, an individual who has been assessed to lack capacity may wish to challenge that assessment or a decision that has been made on their behalf. As a last resort, the Court of Protection may need to become involved to resolve a dispute or to make a declaration relating to the issue of mental capacity or to the question of what is in an individual's best interests.
Expertise
Health and welfare issues that the Court of Protection may become involved with include:
Making decisions about where an individual should live, what their care package should look like and who they should have contact with
Determining whether an individual has mental capacity to make a particular decision
Appointing a deputy to make decisions about an individual's health and welfare
Authorising the deprivation of an individual's liberty or determining whether an existing authorisation of an individual's deprivation of liberty is lawful
Determining whether it is in an individual's best interests to receive a particular course of treatment or to undergo a serious medical procedure
Disputes relating to an attorney who has been appointed by an individual to make decisions on their behalf
Our services
We can provide advice to individuals and their family members or to advocates and other professionals, whether or not proceedings have already commenced in the Court of Protection. We can represent parties to proceedings in the Court of Protection, acting on behalf of the individual the proceedings relate to or acting on behalf of family members of that individual.
If you have been notified that an application has been made to the Court of Protection in respect of a family member who lacks mental capacity, we can provide advice on how to approach the proceedings and / or ongoing representation during the proceedings.
We can also prepare applications to the Court of Protection to seek the appointment of a health and welfare deputy.
Unfortunately, we are not able to provide advice funded by legal aid but we will be happy to discuss the options for funding legal advice and representation with you, to help you to decide how to proceed.
Who we help
We advise a wide range of individuals, their family members and other professionals deputies in relation to matters involving the Court of Protection.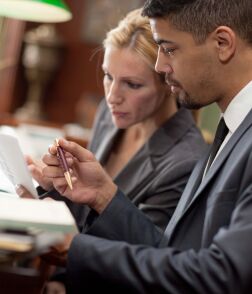 Stay ahead with the latest from Boyes Turner
Sign up to receive the latest news on areas of interest to you. We can tailor the information we send to you.
Sign up to our newsletter