Overview
For larger and public multinational businesses with high profiles and reputations to protect, international arbitration offers a number of advantages over litigation. The process is confidential and can be more flexible and faster than court proceedings. Arbitral awards are often easier to enforce overseas than court judgments.
We can advise both claimants and respondents in complex and high value international arbitration cases, whether conducted under the rules of arbitration institutions or ad hoc under the Arbitration Act 1996. We are able to work alongside lawyers in other jurisdictions where there is a foreign law element to the dispute.
Who we help
We are able to assist a wide range of national and international businesses across a variety of industry sectors in the resolution of cross-border disputes and international arbitration cases.
Solutions for your business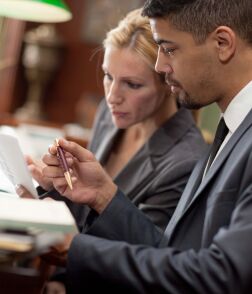 Stay ahead with the latest from Boyes Turner
Sign up to receive the latest news on areas of interest to you. We can tailor the information we send to you.
Sign up to our newsletter