Specialist technology law firm Boyes Turner has advised on the multi-million pound sale of MotorDocs, a leading provider of document management systems in the automotive retail sector, to Keyloop.
The acquisition enables Keyloop, a market leader in technology solutions for the automotive industry, to obtain a strong document management platform. A multi-disciplinary team from Thames Valley firm Boyes Turner advised MotorDocs' shareholders on the sale.
Boyes Turner's Head of Corporate Kate Eavis led the team in the latest deal for the firm. She said: "MotorDocs is transforming document management in the automotive industry. Consumers and dealers are increasingly looking for documentation to be digitally signed and stored. MotorDocs has one of the most sophisticated digitisation solutions on the market and has a strong UK presence and growing international interest. Keyloop aims to be the sector's leading technology provider and the acquisition of MotorDocs is a significant milestone in its growth plans."
Andy Mee, Managing Director of MotorDocs added: "The Boyes Turner team led by Kate provided a fantastic service during the sale process, supporting the shareholders in every aspect of the deal resulting in the sale of the business in a very efficient and timely manner."
Kate Eavis led the team supported by corporate solicitors Grace Hudson and Charlotte Gorman, head of technology Mark Blunden, employment partner Andy Whiteaker and commercial property specialist Phil Jacques.
Consistent with our policy when giving comment and advice on a non-specific basis, we cannot assume legal responsibility for the accuracy of any particular statement. In the case of specific problems we recommend that professional advice be sought.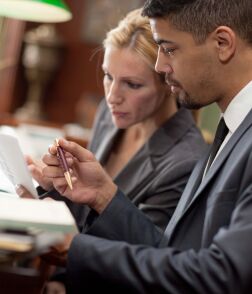 Stay ahead with the latest from Boyes Turner
Sign up to receive the latest news on areas of interest to you. We can tailor the information we send to you.
Sign up to our newsletter