Progress through partnership
Located in the Thames Valley, the fastest growing region in the UK, Boyes Turner are a regional UK law firm with an impressive international reach. The expertise of our teams is considerable, spanning corporate, technology and private clients.
In the commercial sphere our lawyers regularly work with some of the world's most exciting start-ups and largest multinationals. We have an internationally recognised expertise in the technology and innovation sector.
When working with private individuals our teams are recognised for their ability to handle complex and substantial cases. Whether acting in the best interests of business or private clients our lawyers and teams are regularly ranked as amongst the best in the UK.
Our clients find us approachable, supportive and collaborative. We invest time to develop deep relationships with them and we actively listen. For us there is no such thing as a silly question. Our clients get access to the senior lawyers that they need day after day, and the support we offer is proactive and focused on the wider picture.
We believe in a holistic approach; that in order to provide best advice it is necessary to understand the whole rather than concentrate on a single issue or immediate concern. We regularly become part of our client's lifelong support system taking the time to listen and understand our clients' long terms needs and requirements.

Whatever issues and opportunities our clients bring to us, what unites us is our passion for finding the right solutions. We love difficult and complex issues, and we thrive in making the complicated manageable and ensuring that these challenges never slow your progress.
We really do believe in the power of partnership. We are exceptionally proud of our long- term relationships both with our clients and with our people. 64% of our partners have worked at Boyes Turner for 10 years or more, meaning they are able to share the benefits of their deeper relationships, experience and connections with our clients.
Awards & Recognition
Competitions and awards are more than just a pleasant diversion. They enable us to benchmark against competitors and other innovative best-in-class organisations across all industries.
Management team
Each member of our management team has significant leadership experience, they each bring a unique perspective and together, they ensure Boyes Turner continues to excel for its clients and employees.
Client experience & Relationship statement
Our expert teams are here to support you and make your life easier, with clear communication, flexible pricing and commercially-driven advice to help you achieve your goals. We value our relationship with you and endeavour to provide the very best service and advice whilst adhering to the highest professional standards. Our relationship statement explains how we shall deliver our services.
Always approachable, rarely rushes you through and has time to deal with all problems.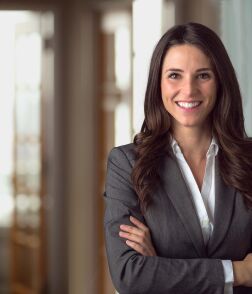 Become part of the team at Boyes Turner
We have been voted the best law firm to work for in the South East consecutively for the last three years.
Join our team