Overview
The experience of a global pandemic has proved to us once again that nothing is certain in this world. Whether you want to be closer to your loved ones, pursue new opportunities or are looking for a better quality of life, global mobility is a key factor in facilitating these choices. We also understand that other considerations such as education, culture and personal security are significant factors in deciding where you want to live.
The UK immigration system offers a wide range of options for individuals and their family members, which deliver a number of benefits including flexibility, long term stability and certainty around the decision making process, however selecting the right solution for you and your family can be a complex process. This is where we can help.

As trusted advisers, our immigration team provides private clients with expert guidance specifically tailored to their personal circumstances. We are acutely aware that every individual has different personal circumstances – there is no such thing as 'one size fits all' when it comes to immigration.
Our highly tailored service offering is designed to help you maximise opportunity, while also minimising the disruption that inevitably comes with relocating to another country.

Expertise
Whatever your immigration needs, we can help to navigate the complexities and smooth the path to the desired outcome.
Whether you are simply looking for some help with completing an application form or would like us to manage the full end to end process of the visa application, we can tailor our service offering to suit your specific needs. Whatever level of service you are looking for, you will have a dedicated relationship manager who will oversee both the advisory and transactional elements of not only the application process, but the entire lifecycle of your visa and beyond.

Depending on your requirements, we can also work in partnership with your other third party advisers such as tax, wealth management and business professionals to ensure a seamless approach and complete coordination across all aspects of your affairs. Thanks to our network of trusted partners and in-house specialisms, we can also coordinate a wide range of other professional services to support you in your relocation to the UK.

Who we help
We work directly with a wide range of individuals preparing to re-locate to the UK, supporting them throughout the immigration process. We cover the full suite of immigration categories in the UK, including:

Global Talent
Investor
Innovator & Start-Up
Frontier Workers
Family members
UK Ancestry
Students
Temporary and permanent residency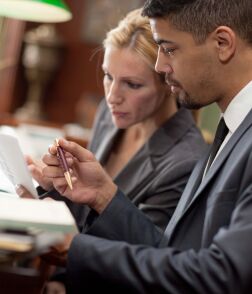 Stay ahead with the latest from Boyes Turner
Sign up to receive the latest news on areas of interest to you. We can tailor the information we send to you.
Sign up to our newsletter