Overview
All businesses are international whether they realise it or not. Supply chains, people and markets are inherently international. Having a support team that understand the challenges of operating internationally is essential.

Each territory brings its own challenges, rules and cultural nuances. An understanding of the environment its advantages and pitfalls is crucial. Having an experienced team supported by an international network of trusted advisors is a huge advantage and will allow you to overcome these challenges and this is what Boyes Turner offers, helping your business enter and growth in other jurisdictions successfully.

We have an established track record supporting clients expand internationally.
We can provide tailored support from advice on the risks of expanding into a new territory through to full project management of multi-jurisdictional M&A transactions.

Our Outside General Counsel service allows you to have a single touch point who will to orchestrate co-ordinate and manage your global network of legal advisors.
We deliver proactive, commercial advice to help businesses thrive in the global economy.

Solutions for your business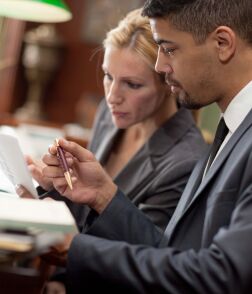 Stay ahead with the latest from Boyes Turner
Sign up to receive the latest news on areas of interest to you. We can tailor the information we send to you.
Sign up to our newsletter