Overview
Our Corporate team advises businesses and individuals on a broad spectrum of legal issues surrounding corporate matters and acts on behalf of UK and international clients on M&A transactions.
From start-up to exit, our lawyers help businesses navigate the challenges of development and growth funding whilst we also work with investors in managing and building their company portfolios.
Our proven track record enables us to match the right commercial approach to any given situation or transaction and guide our clients through the legal process to a successful conclusion.
All of our lawyers are experienced deal managers with high levels of commercial acumen and a genuine enthusiasm for business. We manage legal risk and maximise opportunities as a genuine and trusted business partner for our clients.
Who we help
We work with a wide range of clients – from entrepreneurial start-ups and growing local businesses to institutional lenders and listed multinationals, in sectors ranging from media, marketing and digital services to healthcare, water, technology, aerospace, automotive and manufacturing.
"Boyes Turner combines the level of expertise expected of City firms with a 'more personal touch'."
They have always served me well and they have the in-house skills to deal with every aspect of corporate law. They are as good as any London firm.
We use Boyes Turner for corporate structuring work. They do a very solid job in a timely manner, and are always responsive to our needs. Their fees are quite reasonable for the quality of the work they provide.
The corporate team at Boyes Turner has been extremely reactive to our needs. This includes both spending a lot of time on calls discussing issues with our team, but also pro-actively raising issues before they become a problem.
Solutions for your business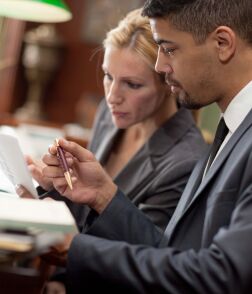 Stay ahead with the latest from Boyes Turner
Sign up to receive the latest news on areas of interest to you. We can tailor the information we send to you.
Sign up to our newsletter