Overview
Disputes are never welcome but they do occur in many areas of our personal lives and can be highly emotive and stressful for the individuals and families involved, placing relationships under great strain.
Employment disputes inevitably arise from time to time, with employees experiencing issues relating to pay and conditions, changes to a role or place of work, flexible working, maternity rights, health, the threat of redundancy, termination or disciplinary action and instances of bullying, harassment and discrimination.
Property and construction disputes are also all too common and can be frustrating and time-consuming, while disputes relating to professional negligence can be particularly sensitive.
Sadly, disputes also occur within families, relating to the impact of relationship breakdown, the arrangements for children or disagreements over a Will or other contentious probate matters.
The priority should always be to resolve a dispute quickly and cost-effectively. Where possible, we can use strategies such as negotiated settlement and the many forms of Alternative Dispute Resolution to avoid recourse to the courts or a tribunal.
We sensitively and diplomatically resolve a wide range of disputes for our clients, achieving successful outcomes and protecting important relationships.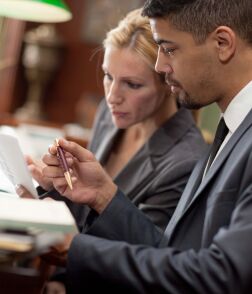 Stay ahead with the latest from Boyes Turner
Sign up to receive the latest news on areas of interest to you. We can tailor the information we send to you.
Sign up to our newsletter