Overview
When buying, selling or leasing commercial property, it is crucial to instruct a legal partner with extensive experience, specialist knowledge and a clear understanding of the practical and commercial pressures and challenges that businesses of all sizes face.
Our Commercial property team specialises in advising companies that own or occupy commercial property, in relation to their land interests. We deliver a high-quality, cost-effective service and achieve the best possible outcome for our clients in all property-related transactions. We have built a reputation for being particularly accessible and responsive, working with clients as an integrated part of their team and building longstanding, trusted relationships.
Expertise
Acquisitions and disposals
Business occupier services
Property reorganisation
Corporate and insolvency support
Investment property
Who we help
We work with landlords and tenants, investors, funders, buyers and sellers on the widest spectrum of commercial property matters relating to properties of all types, from shops and small-scale storage units to hospitality venues, retail parks and shopping centres and from small business premises to the largest office blocks. We have significant experience acting for overseas investors and organisations wishing to enter or expand in the UK market, carefully navigating through the potential pitfalls of property leasing or investment in the UK.
We work with a wide range of commercial clients – from entrepreneurial start-ups and growing local businesses to large public companies and listed multinationals, in sectors including technology, telecoms, media, retail, leisure, hospitality, logistics, storage and distribution, manufacturing, financial services and healthcare. We also advise a range of public bodies and not for profit and charity organisations.
Recent work
Relevant recent cases and transactions include:
Advising on a new lease acquisition for a technology company reorganising its headquarters in Reading
Acting in the relocation of a pharmaceutical company's headquarters from its Lancing site to a new warehouse and offices in Worthing and the sale of its freehold property in Crawley
Advising on the sale by assignment of two long head leases of an investment property, comprising a petrol station, garage forecourt and sales suite for high value cars
Advising on the freehold acquisition and leaseback (of part) of a large industrial unit with ancillary offices in Southam, Warwickshire (61,747 square foot), at a purchase price of £3.85 million
Acting on behalf of the purchaser of a prestigious golf club in Surrey as a going concern
Advising a global technology company on its UK property portfolio

Solutions for your business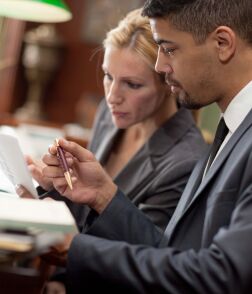 Stay ahead with the latest from Boyes Turner
Sign up to receive the latest news on areas of interest to you. We can tailor the information we send to you.
Sign up to our newsletter