Medical technology start-up Occuity's successful £2.8m crowdfunding round has completed, with Thames Valley law firm Boyes Turner providing legal support.
Occuity's funding round on crowdfunding platform Seedrs raised £2.8m, after reaching its initial target of £1.8m within 24 hours of its public launch. The funding deal completed on 13th December.
Occuity will use the funding to accelerate the development of new optical screening and monitoring devices that aim to detect the early signs of chronic health conditions, including diabetes, by scanning the human eye.
Sophie Payne, Senior Associate from Boyes Turner's corporate team said: "Crowdfunding is becoming an increasingly popular way for start-ups to raise funds and Occuity has shown how successful it can be. We are excited to see Occuity's next chapter as they use this funding to develop their optical screening and monitoring devices."
Occuity CEO and Co-founder Dr. Dan Daly comments: "We're delighted to have become the largest ever MedTech raise on Seedrs and that our vision has resonated with so many people. The team at Boyes Turner have provided valuable knowledge and support from the start and we look forward to continuing to work with them as we develop our technology and bring our first product to market later this year."
Boyes Turner regularly works with some of the world's most exciting start-ups and largest multinationals. It has an internationally recognised expertise in the technology and innovation sector.
The team of corporate specialists from Boyes Turner who advised Occuity include Senior Associate Sophie Payne and Solicitor Rachael Brenchley.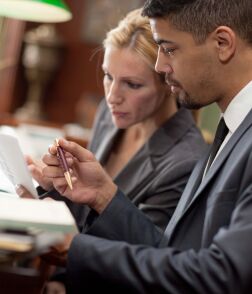 Stay ahead with the latest from Boyes Turner
Sign up to receive the latest news on areas of interest to you. We can tailor the information we send to you.
Sign up to our newsletter