As a founder of a start-up company, one important consideration for growing and expanding the business is likely to be whether to seek fundraising from external investors. One way of doing this is by offering shares in the company in exchange for an investment into the company. It is important to be aware of the rules that are in place which restrict the ability to make 'financial promotions' by seeking out such investment.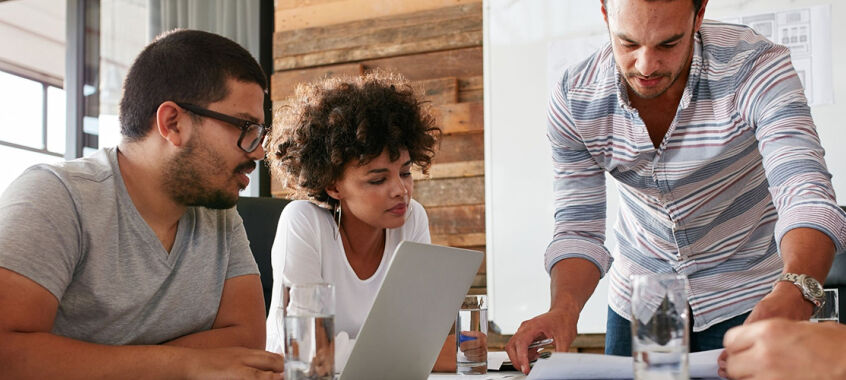 Under section 21 of the Financial Services and Markets Act 2000 an individual or a company "must not, in the course of business, communicate an invitation or inducement to engage in investment activity".
The purpose of this legislation is primarily to protect investors and their investments. Given the complexity of the rules, it can be easy to fall foul of them, and there have been some high-profile companies who have been reprimanded for failing to comply. In 2015, for example, BrewDog were forced to admit that they had made errors in their crowd-funding materials after they falsely claimed that UK Listing Authority had approved the investment.
Breach of these rules can constitute a civil and criminal offence and any agreement made in breach of the rules is liable to be deemed non-enforceable. It is therefore it is important to be aware of what you and your company can and cannot do.
What is a financial promotion?
The term 'financial promotions' encompasses any communication, engagement, offering or invitation to others to subscribe for stocks or shares in a company. This can include written, electronic and oral communications and therefore it is important to be aware that both formal offerings and also any informal communications, such as a brief conversation or a post on social media, could be considered a breach of the rules.
In addition, the rules prescribe that the invitation must be made in the ordinary course of business to fall within the prohibition. This is intended to preclude any communications made which are genuine non-business communications. Examples of such precluded communication given by the FCA (Financial Conduct Authority) include friends talking in a pub, letters between family members or e-mails sent by individuals using an Internet chat-room.
When do the rules not apply?
The rules on financial promotions will not apply in the following circumstances:
if the person seeking investment has been given permission by the FCA and is therefore an authorised person under FSMA. Examples of persons who may have successfully obtained such permission include banks and investment funds;
if an authorised person has approved the content of the communication; or
if an exemption applies.
Obviously founders and their companies are free to engage with authorised persons and firms to prepare investment prospectuses, however, this can be an expensive and time-consuming process and so start-up companies are likely to wish to rely on one of the exemptions when seeking investment, especially for early stage funding rounds.
What are the exemptions?
As the legislation is in place to protect those who may be at risk of losing their investment, the exemptions are largely focussed on the experience and sophistication of the recipient of the communication.
Any promotion made to an individual or company who considers themselves to be sufficiently sophisticated to understand the risks involved in investing in a company are likely to be exempt from the rules. There are a number of exemptions available to assist in these situations, including with investor(s) who are:
Sophisticated investors: to fall within this exemption, the investor must be certified by the FCA or have signed the necessary 'self-certificate' to declare that they are a sophisticated investor and satisfy the requirements set out in the legislation (for example, that they are a director of a company with an annual turnover of at least £1 million).
Investment professionals: the prohibition will not apply if the person seeking the investment believes, on reasonable grounds, that the recipient of the communication is an investment professional, or the communication must be reasonably regarded as directed only at such recipients. This will include, for example, banks and local authorities.
High net-worth individuals: to fall within this exemption, the investor must be self-certified as being a high-net worth individual. This will include an individual who had, during the financial year immediately preceding the date of the certificate, an annual income of £100,000 or more, or held, throughout the same year, net assets of £250,000 or more.
In addition, the rules may not apply to any communication made in connection with the sale of a company where the transaction consists of or includes 50% or more of the voting shares of that company, and any communication made for the purposes of an 'employee share scheme'.
There are also distinctions made between 'solicited' and 'non-solicited' communications, as well as 'real time' and 'non-real time' communications, depending on who initiated the promotion, and when it was made. A 'solicited' communication is one which is initiated or requested by the recipient, and a 'real-time' communication is one which involves a degree of interaction (such as where an individual has requested a telephone conversation to discuss an investment opportunity.) A 'non-solicited real-time' communication, on the other hand, is one where the recipient of the communication has not requested it and as such it is seen as more risky to the recipient (this will include, for example, where someone seeking an investment makes a non-solicited visit to someone they wish to receive an investment from.) There are therefore fewer exemptions available for such communication.
The exemptions mentioned above are some of the most commonly used, however there are a number of others which may apply.
What to do next
The rules surrounding FSMA and the financial promotions regime are complex and given that anyone in breach of them faces possible criminal sanctions, it is imperative that anyone thinking about seeking out potential investors is aware that the rules exist and that care needs to be taken not to breach them.
Consistent with our policy when giving comment and advice on a non-specific basis, we cannot assume legal responsibility for the accuracy of any particular statement. In the case of specific problems we recommend that professional advice be sought.
Get in touch
If you have any questions relating to this article, please contact Rachael Brenchley on [email protected]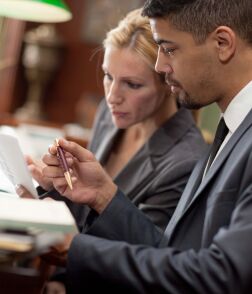 Stay ahead with the latest from Boyes Turner
Sign up to receive the latest news on areas of interest to you. We can tailor the information we send to you.
Sign up to our newsletter