With the latest Government advice encouraging people to cycle more and avoid public transport, now more than ever charities like Cycle Smart feel that cycle safety awareness is vital especially amongst children.
Boyes Turner have supported the charity for many years, and in this episode partner Claire Roantree (who is also a trustee of the charity) talks to Cycle Smart founder Angie Lee.
They discuss the potential dangers facing cyclists both during and after the Covid-19 lockdown and how they can keep themselves safe.
For to watch a video on Cycle Smart's safety tips click on this link
tinyurl.com/ydgajunh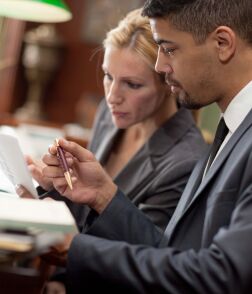 Stay ahead with the latest from Boyes Turner
Sign up to receive the latest news on areas of interest to you. We can tailor the information we send to you.
Sign up to our newsletter