Overview
When planning for the future, the critical priority for many people is to protect and preserve wealth for the benefit of their family and loved ones.
Whatever your stage in life and personal and financial circumstances, there are a number of key priorities:
to make or update your will (including where relevant the establishment of trusts),

to ensure you have in place appropriate powers of attorney,
and to appoint trusted individuals to manage the process of probate and estate administration in the event of your passing.
Particular care is required in managing the estates of elderly individuals and those more vulnerable members of society and their families who need support in relation to community care issues and potentially the involvement of the Court of Protection.
We understand that these are delicate and highly personal matters that some people find difficult to discuss.
Our team of experienced and empathetic lawyers sensitively guide our clients through all of the complexities.
We deliver the effective, straightforward advice that will give you the confidence and peace of mind that your estate is in order and your loved ones are provided for in exact accordance with your wishes.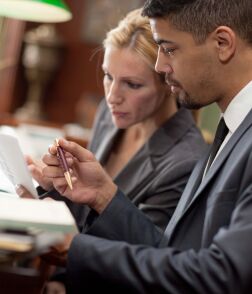 Stay ahead with the latest from Boyes Turner
Sign up to receive the latest news on areas of interest to you. We can tailor the information we send to you.
Sign up to our newsletter