Boyes Turner and BCL Legal (in-house legal recruitment specialists) host this online webinar. The session focuses on key considerations to remember when a dispute first arises.
James Quinn, Director and Sophie McDonnell, Solicitor from the Dispute Resolution team at Boyes Turner LLP run through:
- Preserving documents and data
- Communicating with colleagues and third parties; privilege considerations
- Potential factual witnesses in the company -Insurance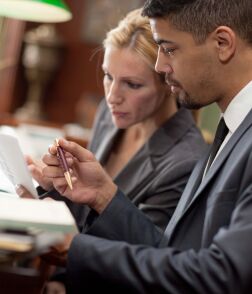 Stay ahead with the latest from Boyes Turner
Sign up to receive the latest news on areas of interest to you. We can tailor the information we send to you.
Sign up to our newsletter