Thames Valley law firm Boyes Turner has advised on a multi-million pound investment deal which will help to drive growth at an innovative veterinary business.
The multi-disciplinary team from Boyes Turner acted for Mobeus on its £4 million investment in Pets' Kitchen Limited. The investment will be used to fund the roll out of 'Vet's Klinic', state of the art veterinary centres.
Vet's Klinic aims to provide a new kind of veterinary practice, with an emphasis on being open, transparent and affordable. Innovations include its glass-fronted prep room where owners can watch the veterinary team caring for their pets, and an online system that allows owners to book appointments and view their pet's medical records. Vet's Klinic's first centre opened in Swindon in 2012, and the company will use the funds to roll out four more 'Super Klinics' along the M4 corridor.
Kate Eavis, who heads up the corporate team at Boyes Turner, led the team supported by corporate solicitor Rachael Brenchley, property expert Phil Jacques, commercial/IP lawyer Calum Parfitt and employment specialists Andy Whiteaker and Jemille Gibson.
Boyes Turner has previously advised Mobeus on investments into Muller EV Limited and Arrk Solutions Ltd.
Consistent with our policy when giving comment and advice on a non-specific basis, we cannot assume legal responsibility for the accuracy of any particular statement. In the case of specific problems we recommend that professional advice be sought.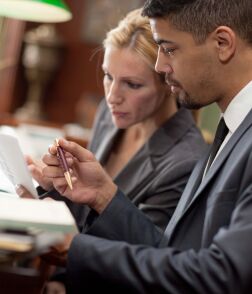 Stay ahead with the latest from Boyes Turner
Sign up to receive the latest news on areas of interest to you. We can tailor the information we send to you.
Sign up to our newsletter