Thames Valley law firm Boyes Turner has appointed Kim Milan as its new Senior Partner.
Kim, who has worked for Boyes Turner for 22 years, after joining the firm in 1999 as a Partner, also leads the firm's highly regarded personal injury team.
Commenting on her appointment Kim Milan said: "It is an honour to become Boyes Turner's Senior Partner at such an exciting time for the firm. The pandemic has shown us how special the culture at Boyes Turner is. Everyone has rallied around to help each other and our clients. The future is bright for the firm."
Kim also used her appointment to call for law firms to become more inclusive, saying: "I'm passionate about social mobility, as I'm from a working class background myself. I was the first person in my family to go to university and have a professional career and I've had to battle some prejudices along the way.
"I have been lucky enough to have had a fantastic support network of family, friends, teachers and colleagues but it shouldn't be down to luck, it should be equal opportunity for all. Businesses that ensure they are opening vacancies up to people from different backgrounds will reap the rewards, as diversity brings with it new ideas and innovation."
Boyes Turner's managing partner Jonathan Grigg added: "Kim's reputation with clients is second to none. As she specialises in catastrophic injury cases, her work requires tactical awareness, sensitivity and empathy. These are skills which we really value at Boyes Turner, and which make her such an asset to our management team."
Notes to Editors
Boyes Turner is one of the UK's leading regional law firms. Based in Reading, in the heart of the UK's 'silicon valley', surrounded by globally innovative universities and within 30 minutes of central London, it has built a nationally and internationally recognised specialism in the technology and innovation sector.
Working with clients in the UK and around the world, including North America, Europe and the Middle East, the firm has additional expertise in the leisure and hospitality and development and housebuilding sectors, as well as strong employment and dispute resolution teams, which have equally strong reputations.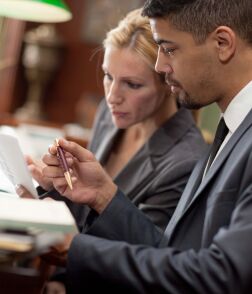 Stay ahead with the latest from Boyes Turner
Sign up to receive the latest news on areas of interest to you. We can tailor the information we send to you.
Sign up to our newsletter