What we've been up to?
The team have been busy dealing with a wide range of instructions over the past few months.
Some of our recent highlights include:
Dealing with the recovery of a number of businesses in the fashion industry.
Advising directors of a property business in respect of a liquidator's alleged claims under the Companies Act 2006 and Insolvency Act 1986, made a matter of weeks before the expiry of the relevant limitation period.
Succeeding with claims against directors of a company for breaches of duties and misfeasance pursuant to section 212 Insolvency Act.
Advising administrators in settling claims against a company secretary for sums paid to them or used on their behalf which amounted to transactions at an undervalue pursuant to section 238 Insolvency Act 1986.
Spring 2022 newsletter
Download a pdf version of our newsletter
Access pdf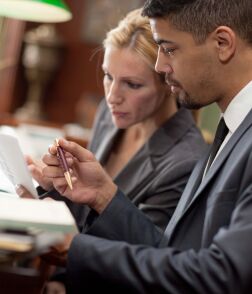 Stay ahead with the latest from Boyes Turner
Sign up to receive the latest news on areas of interest to you. We can tailor the information we send to you.
Sign up to our newsletter