Boyes Turner's second Covid-19 employer related podcast was recorded on Monday 23 March 2020 and focuses on guidance as at this date. Listen to Emma O'Connor, Senior Associate and Head of Training, discuss the contractual, pay and legal perspectives associated with Covid-19 issues such as holiday pay, sick pay and sickness absence, redundancies as well as a focus on the government's proposed Coronavirus Job Retention Scheme.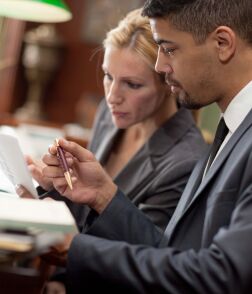 Stay ahead with the latest from Boyes Turner
Sign up to receive the latest news on areas of interest to you. We can tailor the information we send to you.
Sign up to our newsletter