Boyes Turner's property team has assisted international client Kyocera in connection with the lease renewal of its UK Headquarters at Eldon Court, Reading.
The world-leading manufacturer of high-tech ceramics and electronic components has been recognised as one of the 100 global innovators for the past four consecutive years, and was supported throughout by Tim Blackman, Associate - solicitor and Nick Carter, Partner & Head of Property Group.

The deal involved securing the surrender of a third party interest prior to completion, paving the way for Kyocera to commit for a further ten years having been located in Reading since 1988. In advising the tech giant, Boyes Turner were also supported by Jake Booth (Associate Director) and Keith Wise (Director) of Campbell Gordon.

Nick Carter said: "It was a privilege to assist Kyocera in the negotiation and completion of this deal. In the midst of a global pandemic it is testament not just to the strength and commitment of Kyocera but also to Reading and the wider Thames Valley as a hub for innovative technology firms."
Consistent with our policy when giving comment and advice on a non-specific basis, we cannot assume legal responsibility for the accuracy of any particular statement. In the case of specific problems we recommend that professional advice be sought.
Get in touch
If you have any questions relating to this article, please contact Tim Blackman on [email protected]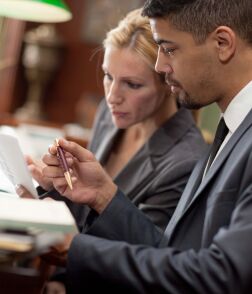 Stay ahead with the latest from Boyes Turner
Sign up to receive the latest news on areas of interest to you. We can tailor the information we send to you.
Sign up to our newsletter