With the advice surrounding Coronavirus changing on a daily basis, landlords and management companies alike find themselves questioning their rights and obligations in terms of their residential leases. After increased pressure from campaigners, the Government has introduced emergency legislation aimed at protecting both tenants and landlords during this period of national emergency. These radical measures include:
Emergency legislation to suspend new evictions from social or privately rented accommodation for at least 3 months;
No new possession proceedings through applications to the court to begin during this period of national emergency; and
Landlords to be afforded the protection of a 3 month mortgage payment holiday.
What rights do tenants have if they are unable to pay rent?
Tenants who are unable to pay their rent during this difficult time are encouraged to inform their landlord at the earliest possible opportunity. As of 26 March 2020, all new evictions will be suspended and no new possession proceedings will be permitted for at least a 3 month period. This extended buffer period will apply in law until 30 September 2020, however the end point and the three month notice period can both be extended if need be.
During this time, landlords and tenants are encouraged to work together to establish an affordable repayment plan, taking into account the tenants' financial circumstances. However, rent will still be due as normal so tenants may find themselves with a large bill if they cannot pay for an extended period of time. Whilst landlords may decide to make arrangements with tenants to delay or reduce rent, they are under no obligation to do so.
The Master of the Rolls and the Lord Chancellor have also made an agreement that as of Friday 27 March 2020, all ongoing housing possession actions will be suspended. This means that neither cases currently in the system nor cases about to enter the system can be progressed to the stage of eviction. This suspension will initially last for 90 days, but may be extended if need be. This supports the necessary engagement between landlords and tenants to resolve disputes and landlords will need to reach out to tenants to understand their financial position.
Can landlords receive a mortgage payment holiday?
The Government has recognised the additional pressures the virus may put on landlords and accordingly the 3 month mortgage payment holiday will be extended to landlords whose tenants are experiencing financial difficulties due to coronavirus. The new measures aim to alleviate the pressure on landlords to meet mortgage repayments and in turn will mean that no additional pressure is put on tenants as a result.
Does the tenant have any other obligations to the landlord if they decide to vacate the property?
Tenants will still have a duty to comply with all other obligations contained in the Lease. This means that if they decide to vacate the property for a certain period of time, they may be under a duty to put appropriate safety measures in place and take any necessary precautions to ensure that the property is properly maintained.
Do landlords and/or management companies still have an obligation to repair the property?
During this time, landlords remain legally obligated to carry out any repairs to the property in line with their lease and ensure that properties meet the required standard. However, landlords and tenants should agree for non-urgent repairs to be carried out at a later date, in order to comply with social distancing guidelines.
What action should landlords and/or management companies take to minimise the risk of infection?
Avoid face-to-face contact
Where possible, landlords/agents should be avoiding all face to face interactions with tenants and instead utilise phone, text or email. If it is absolutely essential to visit the property, and neither the tenant nor the landlord/agent is symptomatic, or being advised to self-isolate due to certain risk factors, then social distancing should be practiced during any visits. This includes regular hand washing and keeping the recommended 3 meter distance between each other.
Circulating Government Advice
Tenants should be advised to follow the Government advice. Management companies may wish to consider emailing copies of the government advice to all tenants, as well as having soap and/or sanitiser delivered to the property. Tenants in shared properties should inform the property manager and all other tenants if they have any symptoms, as the Government has advised that all members of the household should self-isolate in such instances.
Provision of Additional Services
It may also be advisable to consider whether a deep clean of all communal areas is necessary, at the expense of the landlord. Typically the lease will have a list of key services that the landlord and/or management company is obligated to provide. Although the provision of many of the other services, including the cleaning of all communal areas, is likely to be at the landlord's reasonable discretion, the best course of action is to provide the services in accordance with the principles of good estate management. As such, it may be necessary for landlords and/or management companies to make contingency plans including deep cleaning or closing certain communal areas that do not need to be accessed.
Further measures
In addition to the recent emergency legislation passed, the Government is also working on putting the following measures in place to protect both landlords and tenants:
Working with the Master of the Rolls to strengthen the pre-action protocol requirement and extend this to the private rented sector, enabling landlords and tenants to agree reasonable repayment plans where rent arrears have arisen;
The Government have made £500 million available to fund households suffering financially as a result of Coronavirus;
As part of the workers' support package, the Chancellor announced that the Government will pay up to 80% of a worker's wages up to a total of £2,500 per month, where workers are placed on the Coronavirus Job Retention Scheme;
The Government has introduced the Coronavirus Self-Employment Income Support Scheme, meaning that from June, if self-employed workers or partnerships suffer a loss of income, a taxable grant worth 80% of their profits up to a cap of £2,5000 will be available; and
Universal Credit and Housing Benefit will both see an increase. From April Local Housing Allowance rates will pay for at least 30% of market rents in each area.

Consistent with our policy when giving comment and advice on a non-specific basis, we cannot assume legal responsibility for the accuracy of any particular statement. In the case of specific problems we recommend that professional advice be sought.
Get in touch
If you have any questions relating to this article, please contact Mark Appleton on [email protected].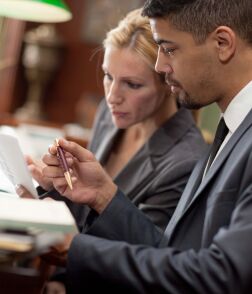 Stay ahead with the latest from Boyes Turner
Sign up to receive the latest news on areas of interest to you. We can tailor the information we send to you.
Sign up to our newsletter