Vote of confidence in Thames Valley location
Reading-based tech specialist law firm, Boyes Turner, has helped Pegasystems, the software company empowering digital transformation at the world's leading enterprises, affirm its commitment to its Thames Valley location, with the completion of the lease renewal for its 22,500 square foot European headquarters at 3 Forbury Place, Reading.
The firm worked with Nick Coote, a Corporate Real Estate Advisor and Director of UK commercial real estate consultancy Lambert Smith Hampton (LSH) to negotiate and finalise the lease renewal negotiation. The negotiations took place on behalf of Pegasystems during the height of lockdown and were concluded despite concerns about the future effect of Covid-19.
Mark commented,"What's particularly interesting about this deal is that, despite Covid-19, organisations such as Pegasystems are continuing to renew leases on large commercial properties - this one for over 10 years. This really does show that the Thames Valley continues to be the UK's Silicon Valley in the eyes of companies located here. This latest deal is a continuation of our relationship with Pegasystems whom we advised when they were located in Apex Plaza in Reading in 2010."
He added,"Reading continues to appeal strongly as a location to tech companies. In the light of recent events, some London-based tech firms may now look at relocating to larger, regional-based premises as rentals are considerably lower here. This approach can mean considerable cost-savings for firms and Reading is an ideal location for a regional office. Covid-19 is a catalyst for new ways of operating including remote working and of course the requirement for social distancing measures in offices."
Dan Ryan vice, president, real estate and facilities at Pegasystems, said,
"Our employees value their Reading location and, while we envisage that the office of the future will be more flexible than today, we see 3 Forbury Place as the perfect foundation for that new work space. Reading's easy transport connectivity to London, reputation as the UK's 'silicon corridor' and lower costs compared to some other locations means that the Thames Valley is where we want to remain."
Related insights by Mark Appleton
View all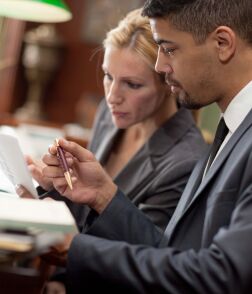 Stay ahead with the latest from Boyes Turner
Sign up to receive the latest news on areas of interest to you. We can tailor the information we send to you.
Sign up to our newsletter