Leading Thames Valley law firm Boyes Turner today confirms that it has ended merger talks with Ashfords.
Boyes Turner Chief Executive Andrew Chalkley said the Reading-based firm would now independently build on a strong financial year after concluding that the proposed merger would not be the right move for the business, which has 22 partners and more than 160 staff.
Andrew Chalkley said: "We looked very closely into the benefits of this proposed merger but, on balance, we decided that it was not the right decision for Boyes Turner, our people and our clients.
We have seen double-digit growth in recent years and this has continued into the current financial year. The merger discussions highlighted our strength as a business and the quality of the people we have in our team, so we can look to the future with real confidence.
The long history of the Boyes Turner name will continue in Reading, the Thames Valley and the southeast as we build the next stage in our story.
We, of course, remain on very good terms with the Ashfords team and we wish them well for the future."
Consistent with our policy when giving comment and advice on a non-specific basis, we cannot assume legal responsibility for the accuracy of any particular statement. In the case of specific problems we recommend that professional advice be sought.
Get in touch
If you have any questions relating to this article, please contact Andrew Chalkley on [email protected]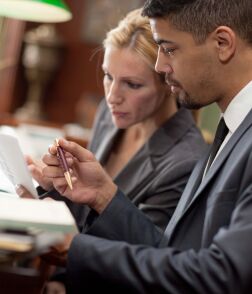 Stay ahead with the latest from Boyes Turner
Sign up to receive the latest news on areas of interest to you. We can tailor the information we send to you.
Sign up to our newsletter