As many of us begin to return physically to the workplace, there has been a clear demand for a continuation of flexible working. The Office of National Statistics (ONS) recently reported that 85% of adults currently homeworking would like to use a "hybrid" approach of both home and office working going forward. Whilst many employers have embraced hybrid working, for some a request cannot be accommodated; however, what are the risks of saying no? We report on the recent case of Thompson v Scancrown Ltd t/a Manors.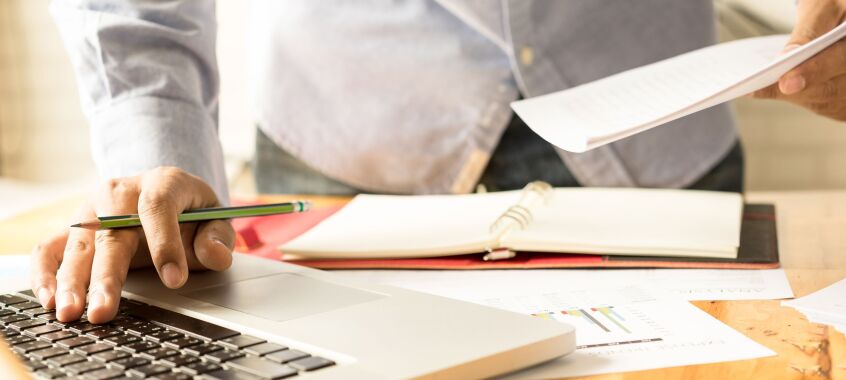 The Employment Tribunal (ET) considered flexible working in Thompson v Scancrown Ltd t/a Manors, in which the employer's refusal of an employee's request and their reasoning for doing so was considered.
Background
Mrs Thompson worked as a sales manager for Manors, an independent estate agent based in London, starting on 24 October 2016. Under the terms of her contract, she was required to work full-time, 9am-6pm, Monday to Friday. She was very successful in her role and was praised by her manager, who owned the business.
Mrs Thompson became pregnant at some point in 2018 and her employer subsequently became aware of her pregnancy when she asked to attend an antenatal appointment in April 2018.
The relationship between Mrs Thompson and her employer began to deteriorate. In her evidence she referred to a number of interactions following the announcement of her pregnancy which she perceived to be hostile and related to the fact she was pregnant. Mrs Thompson went on maternity leave from 13 October 2018.
On her return from maternity leave exactly a year later, Mrs Thompson made a flexible working request to work a 4-day week and to leave at 5pm to allow her to collect her child from nursery.
Mrs Thompson's request to work flexibly was refused by Manors who, using the statutory grounds to refuse a request cited:
Additional cost
Ability to meet customer demand
Ability to re-organise staff
Ability to recruit additional staff
Planned structural changes
Although employers do not have to give reasons for citing the statutory grounds, Manors added some reasoning in relation to client relationships and customers liking to deal with the same person. There was not any further explanation of the reasons for refusal. Mrs Thompson raised grievances in relation to the pre-maternity leave incidents, and appealed against the refusal of her flexible working request. When the appeal was not upheld, Mrs Thompson resigned from her role.
Mrs Thompson subsequently brought various claims against her former employer, including a claim for indirect sex discrimination on the basis that the effect of her former employer's requirement to work full-time, 9am-6pm, Monday to Friday, placed women with children at a substantial disadvantage as against men with children.
Decision
Mrs Thompson's claims were mostly rejected by the ET, with them ruling that the pre-maternity incidents were either reasonable behaviour by the employer or the result of misunderstandings on the part of Mrs Thompson. However, her claim for indirect sex discrimination was upheld on the specific point of Manors refusing the flexible working request and insisting on the 9am -6pm hours.
The ET observed:
- Notwithstanding an encouraging shift in societal attitudes from previous eras, it remains the case that mothers are more likely to carry primary responsibility for childcare than fathers;
- Manors' requirements were therefore likely to place her and other women at a disadvantage; and,
- That the reasons relied on by the employer for the refusal of the request where insufficient to justify the discriminatory impact on Mrs Thompson, in particular, the ET did not accept that Manors' reasoning that customers liked to deal with one person, considering that customers would be content as long as they could get then answers they wanted from the team as a whole.
Mrs Thompson was awarded over £180,000 for loss of earnings, pension contributions, an injury to feelings award and interest.
Lessons
Despite only losing on a subset of the claims, this ended up being very expensive for the employer. Flexible working requests must be considered reasonably before refusing them. Employers must consider the impact of the request, and explore alternatives and solutions with the employees.
Employers Call to Action – Managing Flexible Working Requests, Virtual training course
Although a first instance decision, this case highlights the risks and potential losses for employers in failing to give proper consideration to flexible working requests. There has also been a decision in the case of Dobson v North Cumbria Integrated Care NHS Foundation Trust; where the introduction of a new flexible working policy landed them in hot water and being accused of indirect sex discrimination, this case has been remitted back to the ET to consider again. We expect to see more flexible working request cases being brought as employers struggle to manage claims and also rank claims when a number of requests are made at once. For insights as to what factors to consider, how to handle and manage requests effectively, and the potential risks under the Equality Act 2010, join Emma O'Connor, Director and Head of HR Training for a virtual training session on 19 October 2021 where we will explore how employers should deal with flexible working requests.
Consistent with our policy when giving comment and advice on a non-specific basis, we cannot assume legal responsibility for the accuracy of any particular statement. In the case of specific problems we recommend that professional advice be sought.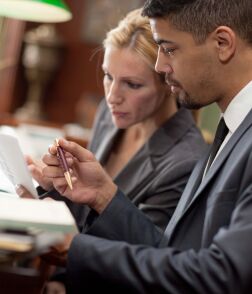 Stay ahead with the latest from Boyes Turner
Sign up to receive the latest news on areas of interest to you. We can tailor the information we send to you.
Sign up to our newsletter