Overview
When you are buying, selling or re-mortgaging residential property, selecting the right solicitor to expertly guide you through the conveyancing process is the best guarantee of a first class experience and outcome.
Our dedicated residential conveyancing team provides homeowners and buyers with a bespoke service, which is highly personal and designed to ensure a swift, efficient and stress-free completion to your transaction.
Our team is a key component of the wider Property Services group that is consistently ranked in the top tier of both The Legal 500 and Chambers Guide to the Legal Profession and regarded as the region's leading full service property team.
We believe that all clients deserve only the best service from the most experienced lawyers. As soon as you appoint us, you will be assigned a named lawyer to manage your transaction throughout the entire process to successful completion. This lawyer will be available to answer your questions at any time and will ensure that you are kept fully updated and that any issues are anticipated and dealt with before they create a delay.
Unlike many other conveyancing services, phone calls are always returned on the same day and our clients never, ever receive 'holding' emails or letters. We understand the reassurance and confidence that comes from feeling fully updated and in control throughout the process – it's one of the main reasons why our clients use and recommend us time and time again.
Expertise
Our residential conveyancing expertise includes:

Purchase and sale of freehold and leasehold properties
Acquisition of high-value central London properties
Acquisition of high-value rural properties and country estates
Listed buildings
Complex unregistered land issues
Mortgages and re-mortgages
Conveyancing for personal injury trusts
Conveyancing for trustees in bankruptcy and liquidators
New homes
Help to Buy
Moorings
Shared Ownership
Discounted Market Scheme Units
Who we help
Our property lawyers are highly experienced in residential property transactions of all sizes and levels of complexity – from buy-to-let apartments through executive homes to luxury central London properties and country estates and everything in between. We have a particular specialism in conveyancing relating to high-value properties for domestic and international clients.
You guys at Boyes Turner have all been the shining light in this difficult move. I thank you from the bottom of my heart for keeping such clarity and professionalism.
From a smooth speedy start to multiple delays, then complete lockdown. It has been quite a difficult year and a half. Despite all the stress, you have provided me with knowledgeable support and timely response to all my questions, which is such a big comfort and made me feel very supported. All my friends are surprised I can speak to my solicitor every time I call the firm and get an answer to my one million plus one questions. Thank you ladies, I just want to say you are awesome. And Stella, one hell of a team you have there.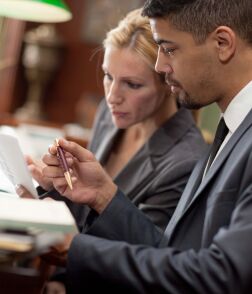 Stay ahead with the latest from Boyes Turner
Sign up to receive the latest news on areas of interest to you. We can tailor the information we send to you.
Sign up to our newsletter